Limited Edition 1000-piece puzzle
national Park Limited edition puzzle聽compiles favorite emblems from some of the most well known national parks-聽Zion, Glacier, Grand Canyon, Rocky Mountain, and many more.

This intricate and colourful design contains huge amounts of detail and will ensure many hours of puzzling fun!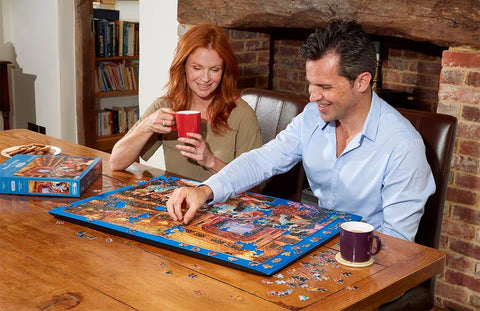 This puzzle is challenging to complete and also very relaxing too.聽Plus, it鈥檚 a great way to unplug, relax, and destress.聽
Perfect to relax or a great way to have fun on a rainy day with the whole family.
Camping聽Limited edition puzzle聽
Camping聽Limited edition puzzle 锛?/strong>Pack up the station wagon, get the canoe ready, and enjoy some fishing by the lake. Practice your knot tying while you sit around the camp fire.聽
聽See America聽Limited edition puzzle