Eternal Crystal Rose Gift
Still not sure how to buy the one you love? Grab this beautiful eternal crystal rose. Tell your special friends, this 24k gold plated rose screams I love you, how much you love them! This is a gift, whether or not with light, you can add a special feeling that does indeed have love. Don't care too much about the gift, your loved one will fall in love with this gift because you watch them full of kisses for this beautiful gift!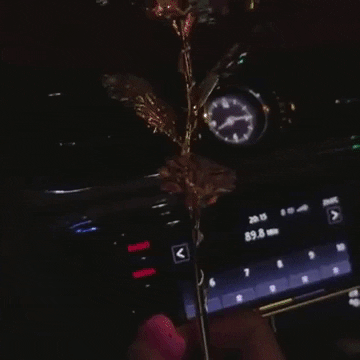 The eternal crystal rose will be:
The perfect gift is suitable for any occasion: Rose, as a symbol of love, is not only an ideal choice for gifts to loved ones, but also as a core decoration in the living room or bedroom, its appearance will also be amazing.
Passion and Romance: Red Rose, passionate and romantic! Not only a symbol of eternal love and appreciation, but also a symbol of best wishes.
The eternal crystal rose represents the belief in eternity. -This is a special way to tell her/he "loves you more and more over time". Very suitable for home decoration, can be seen everywhere. Also make great gifts for Valentine's Day, Anniversary, Wedding, Birthday, etc.
Includes lighting display stand.
Eternal Crystal Rose is ideal for:
Wedding
Valentine's Day
Birthday
Special occasion
Anniversary
What is included?
1 * Eternal Crystal Rose (optional lamp)
1 *Love display stand (optional light)
1 *Gift box