Egg Opener
Why spend precious time cracking eggs and getting your hands dirty? Introduce the egg opener, the perfect egg opening tool! This egg opener is clean and neat, just put the egg on the can opener, squeeze the handle, and observe the tool to work normally!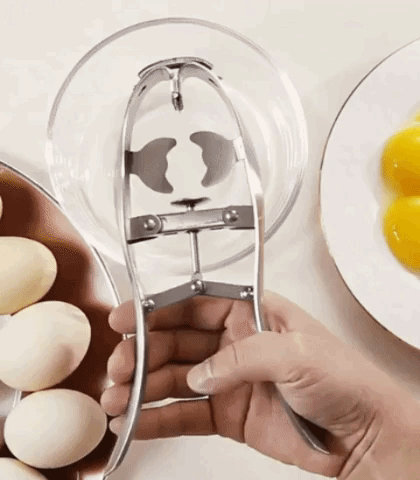 The can opener is made of 304 stainless steel and a dishwasher, which can easily remove egg shells and use it for baking without effort. This tool makes boiling eggs much easier.
The perfect egg tool, no fuss!
Easy to break and pour out eggs.
Hygienic, comfortable and durable 304 stainless steel.
Package includes: 1 egg opener