Eco-Aquarium Water Purifier Cube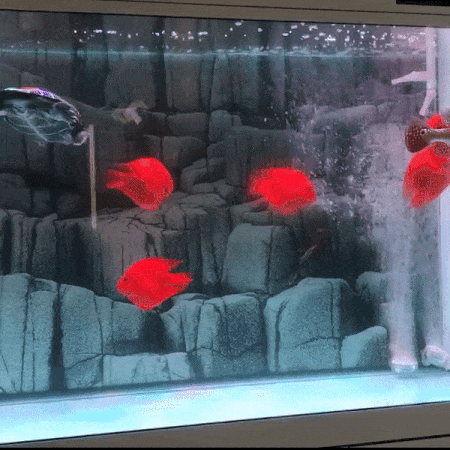 An unclean aquarium is harmful to the life of pet fish.
With the help of this ecological aquarium water purifier cube, keep the sanitation of water pet habitat.
A fish tank cleaner that can filter dirt, turbidity and odor...
Honeycomb superabsorbent
Solid content, no powder, no impurities, will not cause black water.
Say goodbye to the trouble of constantly changing cloudy aquarium water.
Super filtration and absorption
Filter and absorb any dirt, bacteria or chemicals that may be harmful to the health of pet fish.
The adsorbed substances are firmly controlled and oxidized to increase the filtration efficiency while extending the life of the cube.
Greatly reduced the mortality rate of aquarium pets. Instead, due to the cleanliness of the water, their health has been improved.
Absorbs tannins and phenols
Prevent the smell of water tank and water
To avoid muddy water
Maintain the PH value of the water and the overall cleanliness
Your fish tank will be kept clean for months!
how to use
Wash the cube with warm water and soap before use.
It is recommended to be placed near the water inlet of the fish tank pump.
Do not place the grid filter down, otherwise it will block and affect the filtering effect.
For best results, flush or replace the filter every 3 to 6 months.
100% safe and reusable
Just rinse with warm water, and then you can put it back into the water tank.
See your fish thrive in a clean and healthy aquarium!
After a long day of work, the beautiful water partner makes you feel calm and relaxed. Therefore, they should get all the cleanliness of living in the water tank. You will only need this ecological aquarium water purifier cube. Get it now! ! !
Product specification
Material: Activated carbon
Colour: Black
The package includes: 1 piece. Ecological aquarium water purifier