Chainsaw Teeth Sharpener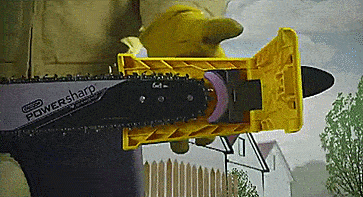 One of the biggest problems with our cutting tools is when the teeth are no longer sharp. We need to spend time and effort to perfect it so that we can use it again.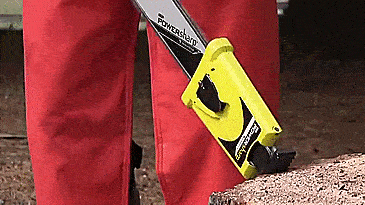 This chainsaw sharpener. It allows users to grind their own chainsaws without disassembly. The tool provides a fast, simple and portable method of sharp chainsaw. STONE is directly installed in the sharpening tool, which can easily realize the sharpening experience. In just three to five seconds, your chainsaw is as sharp as a brand new one.
The chainsaw tooth sharpener is safe because the sharpener is housed in a box like a tool box. It is very easy and simple to use: just connect the rod sharpener to the sharp guide bar, the two holes on the top of the rod can protect the chainsaw and make perfect alignment, and even get the result. Then, press the tip of the sharpener to a solid surface and allow it to polish your chainsaw automatically within 3-5 seconds.