48-In-1 Universal Socket Wrench Tool
The uniquely designed tools combine 8 kinds of tools into one, allowing you to perform maintenance quickly and easily! Just click between different sizes and get the tools you need to work immediately!
This tool can make any type of work fast, and when doing DIY projects, you need to do it quickly! With the 48-in-1 universal socket wrench tool, you will always have the right tool for the job. As seen on TV!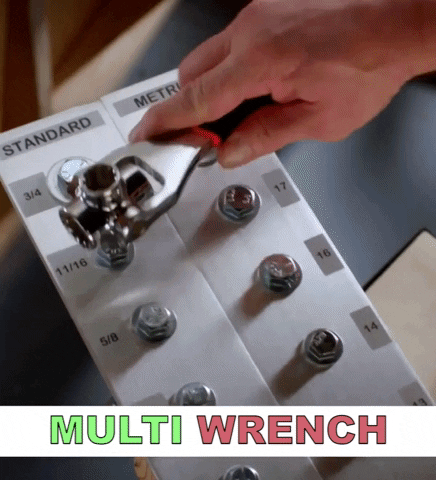 The 48-in-1 universal socket wrench tool can be clicked at a 45-degree angle to loosen hard-to-reach nuts and bolts. The 48-in-1 universal socket wrench tool is a thick, heavy-duty professional tool designed to solve all your projects in a house, shop, or work!
Combine 8 tools into one
Rotate the head and adjust the rotation so that you can find the desired size quickly and easily at any angle.
No need to guess, save time.
Replace the bulky large socket and wrench tool kit, you can
Used with 6 o'clock and 12 o'clock spline bolts, plum blossoms, square heads and even damaged bolts
The package contains:
1 x 48 in 1 universal socket wrench tool